Paint colours for your exterior doors- how do you choose?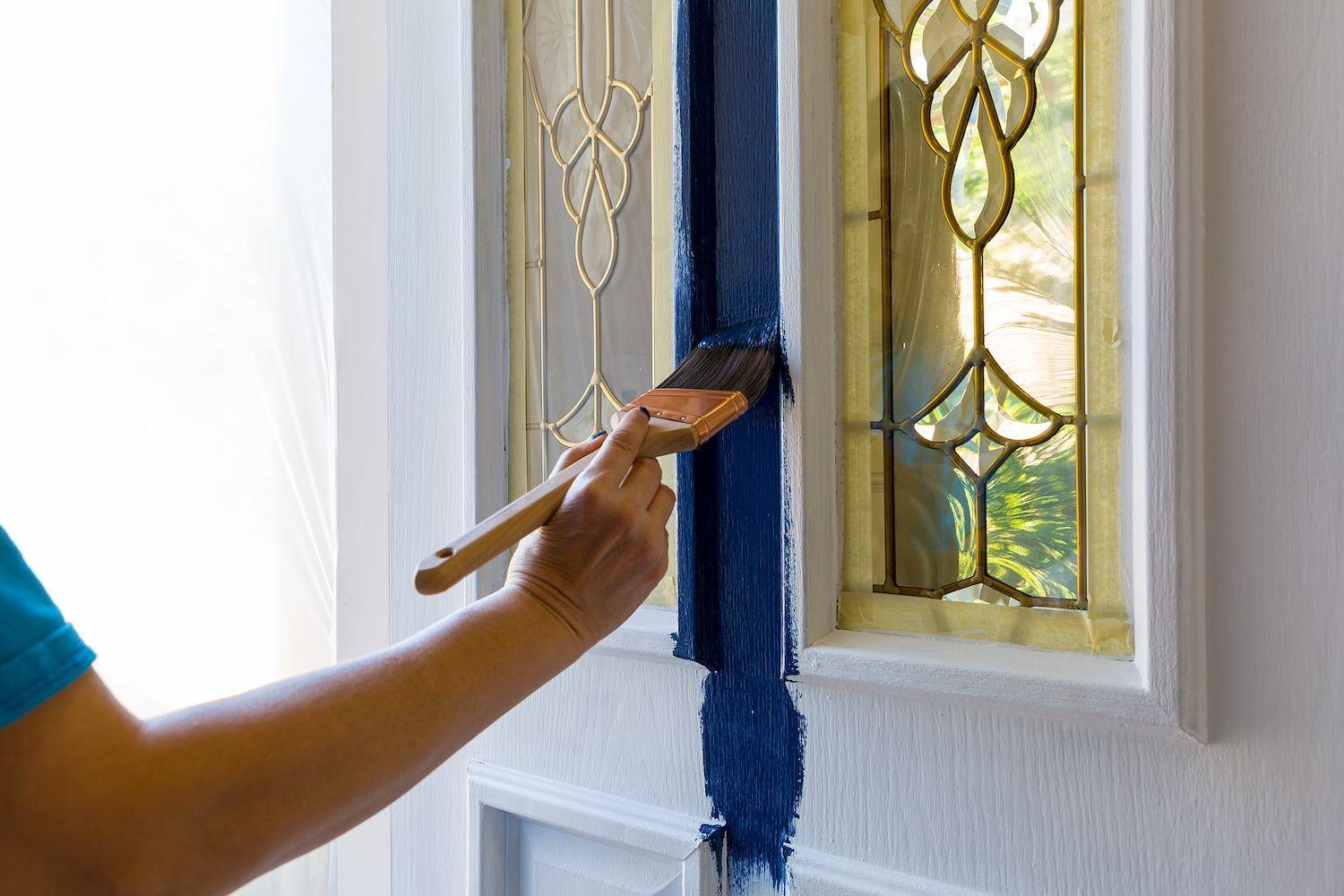 Your front door can provide a beautiful and welcoming entrance to your home, or it can turn people off and make them not want to enter your property at all.
Your front door can be the difference between someone feeling welcomed at your property or them feeling apprehensive to go inside.
The easiest thing you can do to give your home a new lease of life is add a bit of colour1 Here are some ideas to help you decide on a new colour for your door.
One of the best ways to compliment a colour to your home, is by looking at the exterior of the property and finding the colour of the brick/stone on the colour wheel. If you are looking for a monochromatic look, choose a colour close to the colour of your exterior. A slight contrast would be a colour about 3 shades away, providing you with a striking door for your home.
Don't forget when picking your door, consider the neighbourhood and street you live on and try to be respectful to the surroundings. You probably don't want to stand out too much, but if you do, be sure to check if there are any rules that forbid you from having a certain colour door. This is common in areas that have listed properties or in traditional, old villages that have a certain aesthetic.
Dark colours can provide sophistication to your home, whilst bright and bold colours add some drama and make it a real feature. Blues and yellows are considered warming whilst green offers a neutral shade that often blends into surroundings.
If you would like the colour of your door to reflect your personality, take a look at the following summaries which are aligned with each colour.
White – this is one of the most common colours of front door in the country and is linked to having a calm and peaceful home. Unlike other doors, this colour needs more maintenance to keep it looking fresh.
Black – in contrast, a black door is less high maintenance and hides dirt and dust well. The characteristic most associated with people with a black front door is mysteriousness.
Grey –  on the other hand, the less common shade of grey is lined to sincerity and reflects a positive image of those who live there.
Yellow – a more vibrant front door colour is yellow, which is particularly popular in coastal and rural villages. This shade is considered the most welcoming of door colours as well as suggesting a happy home
Blue – a more discreet colour with different connotations is navy blue. This is believed to show intelligence and wisdom, so could be a good choice for homeowners wanting to look knowledgeable to neighbours and guests.
Pink – one of the least popular door colours is pink – however, whilst having toy doll connotations, this is a hue which also represents an outgoing and fun personality.
If you are looking for a new door and would like to add a touch of colour, check out the Colours by XL range on our website here.
"