4 Signs Your Front Door Could Do With An Upgrade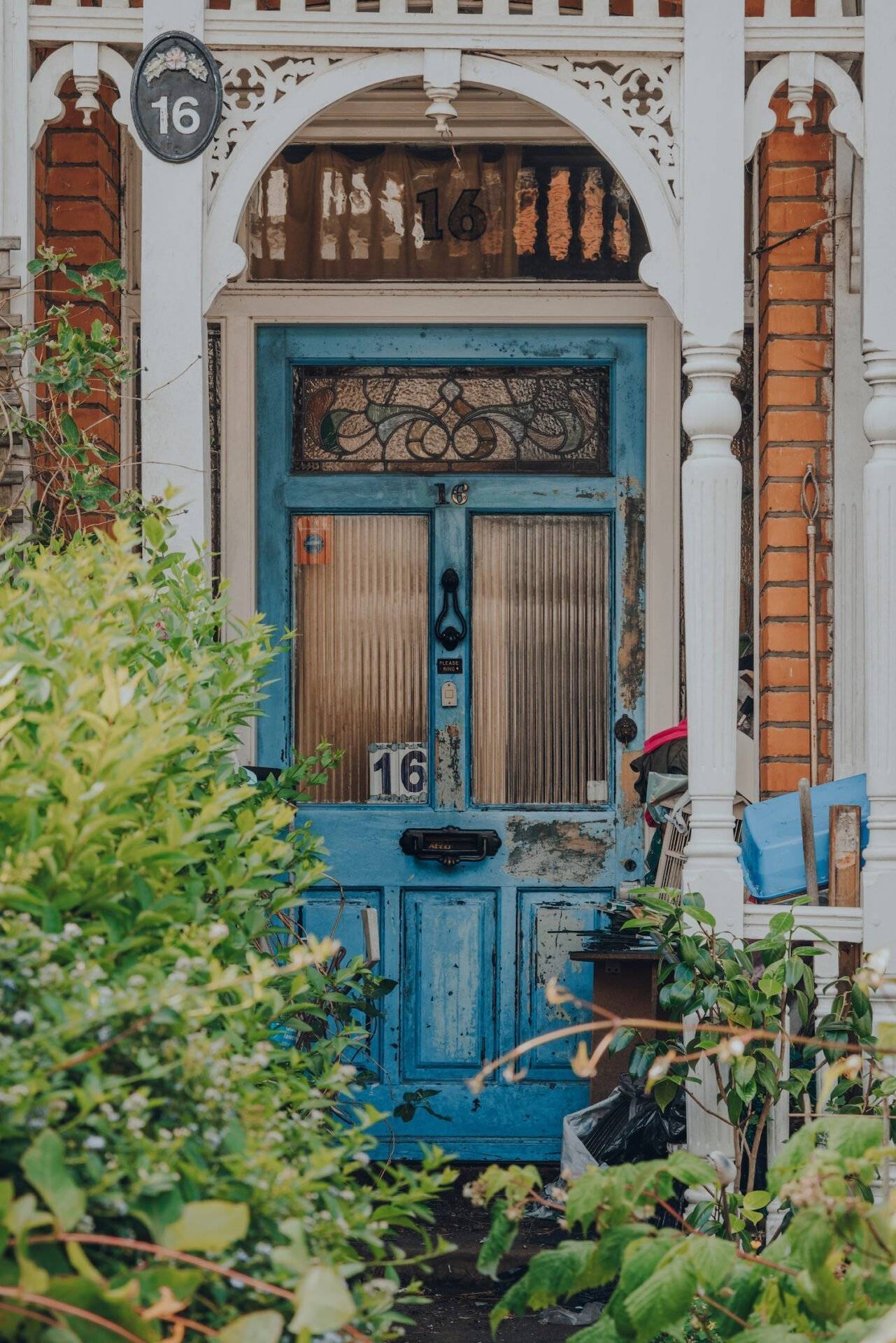 Picture this. You've spent time, effort, and money making sure your home is exactly how you wanted it; you've got those stylish yet comfy sofas you were eyeing up, your cushions are plumped to perfection, and your new rug is looking as fluffy as ever. Guests are sure to swoon, right?
Chances are you've heard of the saying 'first impressions count' – but did you know that the first impressions of your home aren't based on the beautiful living room you spent months perfecting – but on your front door?
Think about it, the first thing you'll usually encounter in someone's home is their front door, and chances are you're so used to seeing and using it that you'll likely not notice when it needs an upgrade. Here we'll dive into what to look out for including rot, warping issues, and more.
There's a Draught
When it comes to knowing whether or not your front door needs replacing, one of the most obvious signs is if there's a draught. Not only can a draught make your house even colder on chilly nights, but it's also likely to be costing you a lot more than you realise in your energy bills.
While you may assume this is due to heat escaping, this is only partially the reason. In fact, draught-free homes are more comfortable at lower temperatures, so you can turn down your thermostat, saving even more on your energy bills [Energy Saving Trust].
Although there are, of course, ways to help reduce the draught, this is only a temporary solution, and a new external door is likely what's needed.
Rotten or Softening Wood
Wood that has started to rot and/or soften is another clear sign that it's time for an upgrade. Not only is this not aesthetically pleasing at all, but it's also putting you and your home at risk of break-ins.
Softening or rotten wood are indicators of a moisture issue that can lead to further problems such as mould.
Mould can cause a variety of problems for you and your family including chest and breathing issues. It's therefore best to replace your front door as soon as possible if this is an issue.
Door Cracking and Warping
If you cross your fingers and pray your front door won't get stuck anytime you need to use it, then it's probably time for a replacement.
Visible cracking and warping can cause your door to stick when you're trying to use it; meaning it's causing a huge risk if you need to leave the house quickly in an emergency such as a fire.
There are many reasons why your front door may be sticking but chances are it's due to inadequate measuring when it was fitted, or general wear and tear over the years. Either way, it's definitely one to sort quickly.
Your Door Has Single Glazing or There's Condensation Between Glass
If your front door has single glazing, then it's definitely time for a change! Today, approximately 93% of homes in the UK are fitted with double-glazed windows. Double glazing has a huge variety of benefits for your home including:
Increased security
Noise reduction
Reduced energy wastage
Better insulation
Increased home value
However, if your external doors already have double glazing, but there's condensation between two panes of glass, this is an indicator that the sealing has been compromised. If left alone, this could lead to further damp, mould, and more problems with your door. It's therefore a good idea to have your door replaced as soon as possible.
The Conclusion
Ultimately, it's important not to under-appreciate the impact your front door can have on the overall impression of your home. Whether you're experiencing a draught, cracking and warping issues, or you simply don't like the look of your door anymore; at XL Joinery, we're here to discuss your individual requirements for your external doors with a solution fully tailored to you. Contact us today for more information.