What The Colour Of Your Front Door Says About You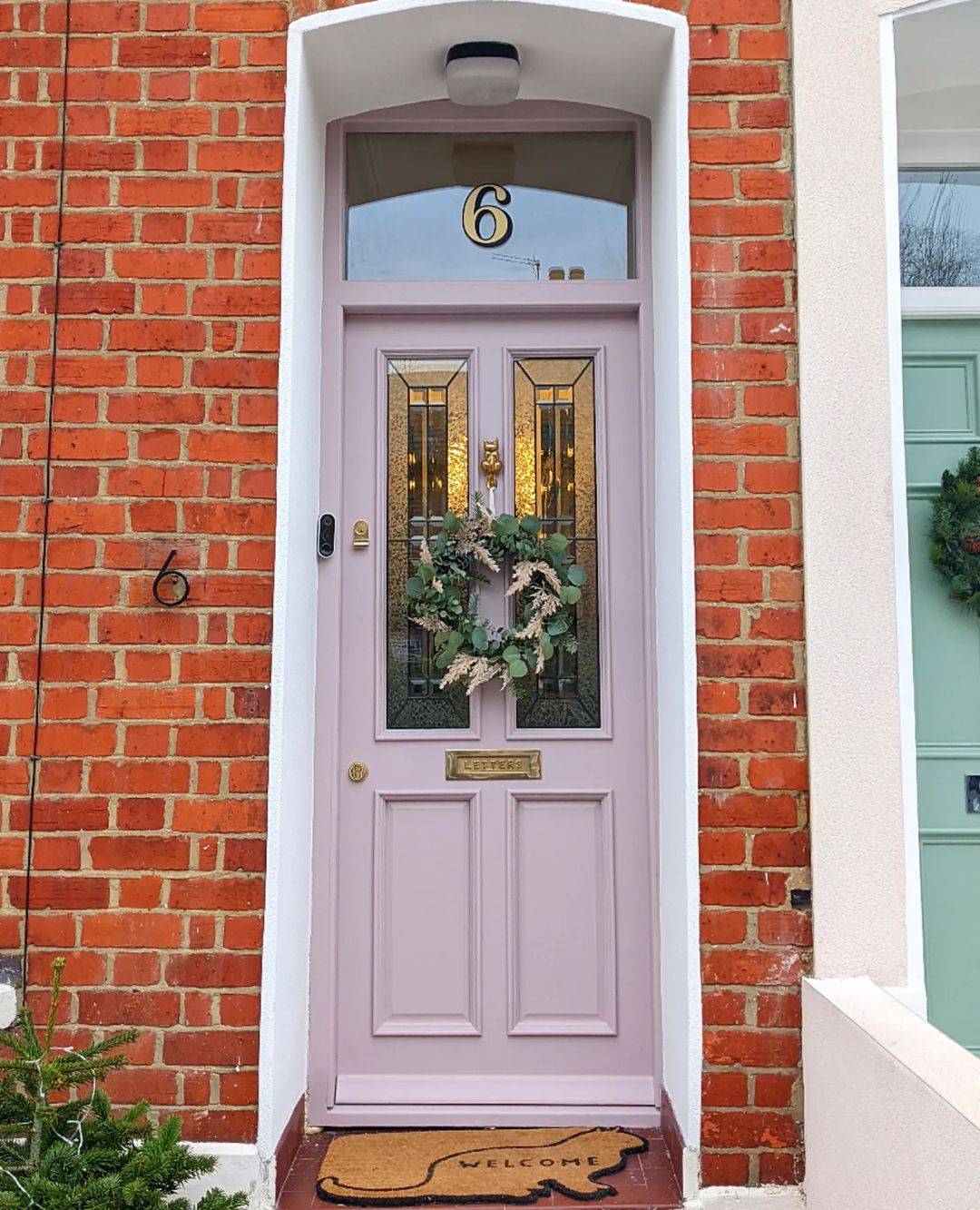 Picture this: you're arriving at your friend's new house, bubbly and chocolates in hand – what's the first thing you notice?
While you're probably thinking about their comfy new corner unit or their classic dining table set; more than likely, it's going to be their front door.
Think about it, you can't see all that lovely interior design without first stepping through the front door!
But did you know a person's front door can say more about them than you think? After all, first impressions matter! In fact, according to a recent study by Dulux Weathershield, people in the UK will make a judgement about a person just 10 seconds after seeing the colour of their front door.
So, without further ado, we're going to dive into what the colour of your front door says about you.
Your Front Door Is: Red
Go hard or go (quite literally) home, right?
If your external door is red you're the life and soul of the party. You want to stand out and you want to do it well. You're likely one of the only houses on your street with a red door and you love that!
In fact, in Scotland, it's often said that a red door means you've paid off your mortgage!
Homes with a red door suggest the owners are fun, bold, and outgoing and we bet you also go all out with the Christmas decorations!
Your Front Door Is: Grey
Oozing with sophistication, a grey front door is a modern take on the classic white.
While it's not a bold choice like red is, a grey door almost doesn't need to stand out. The interior of your home likely follows a similar style and you may also be a fan of minimalist decor.
We imagine you enjoy keeping up to date with the latest trends and are perhaps something of a trendsetter yourself!
Your Front Door Is: Yellow
If your front door is yellow, you're likely a great host with a very welcoming home!
The colour yellow signifies all things cheerful and bright, and your home is no different. A yellow door certainly stands out against most other houses and we'd imagine you've decorated the front of your house with plants, succulents, and flowers; there's a high chance you have a green thumb, too!
Your Front Door Is: White
You're a fan of the classics, and there's absolutely nothing wrong with that!
In fact, a white front door can bring a fresh, friendly feel to your home and suggests you're a relaxed and welcoming host.
Your Front Door Is: Blue
Whether your front door is light or dark blue, both allow your home to stand out, however, both can also signify different things.
A cobalt blue door, for example, gives off an impression similar to a red door, however with a slightly softer feel. It's still bold and outgoing but suggests a slightly more reserved household.
A lighter blue front door such as a turquoise suggests a calmer, relaxed home that values positive energy deeply.
Your Front Door Is: Black
Another common front door colour is black, and while this is another classic, it can also imply you value privacy alongside peace and quiet.
Like grey, black can also suggest your home is minimalist and that you appreciate the finer things in life!
Your Front Door Is: Green
Green has been long recognised as being the colour of nature, and a green front door is no different.
As with a turquoise front door, a green door symbolises a calm, tranquil home that welcomes guests with open arms!
The Conclusion
Ultimately, while the colour of your front door can say a lot about you, it's important to choose the colour you like best and that you feel suits you and your home.
It's also important to remember that these are simply our opinions, and everyone's interpretation of colour will be different!
If you're looking for a new external door for your home – including in the colours we've discussed here – contact us today to find out how we can help.