Bringing your plans to life
No two rooms are the same, and our door solutions are designed with that in mind. Helping bring a unique doorway into your home, we can offer an array of frames and styles to set your room apart from the rest. Our master door builders take pride in their craft and it's something you can see reflected in the variety of door styles we offer.
Creative freedom
With a range of options to choose from, our door solutions are built to offer you an alternative to traditional doorways. Many of our solutions like easi-slide or freefold can help you change the spacing and layout of your rooms, opening up areas or creating a cosier space if you choose.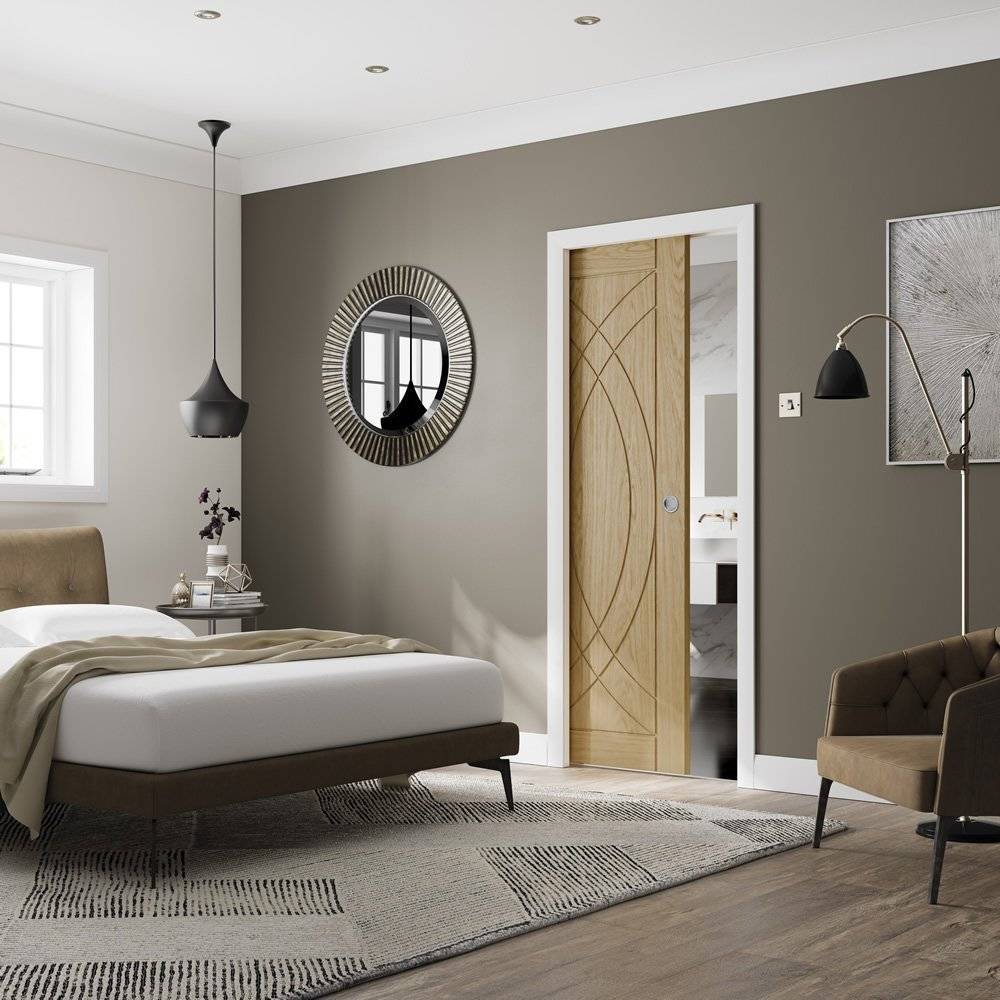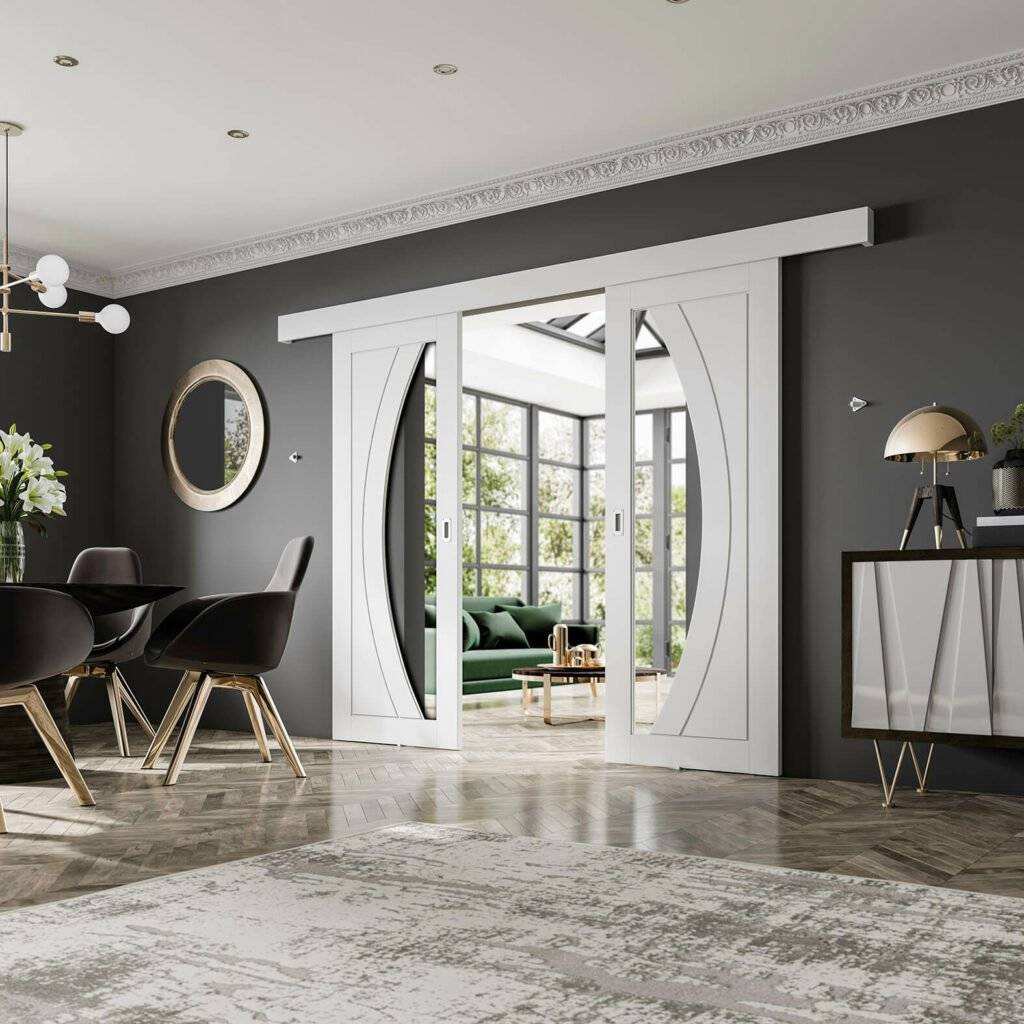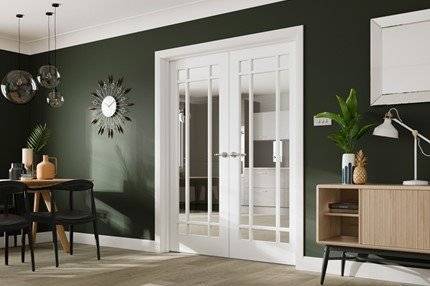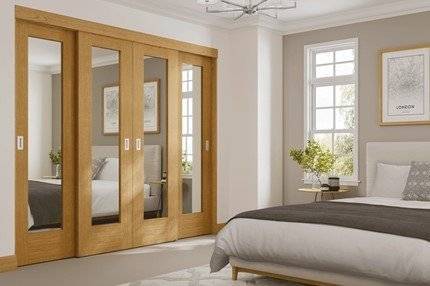 Room Dividers
With a range of design options, transforming your interiors doors is effortless. Discover the right room divider for your home with our extensive collection including folding doors, double doors and door pairs to help transform the spaces you love. Room Divider Doors are a great way to enhance your home and give the freedom of movement and also personal spaces as required.
Find Out More
Internal Dividing Doors
Our extensive room divider door collection offers a vast array of different options to choose from. A room divider can bring that flexibility to a property that is not always afforded by merely using walls to separate rooms.
A common misconception for open living is that it is exclusive to modern or contemporary home settings, but actually it can be easily achieved in traditional homes as well by simply selecting the right style of doors to complement your existing interior décor, style and accents.
The different solutions will ensure there is a solution for any home.
A rebated door pair is a set of double doors that have a naturally embedded lip on the long side where they meet; generally called a 'rebated meeting stile'. This gives the door pairs more of a flush and solid appearance. All Rebated Pairs use clear glass door that allow light to flow effortlessly through the rooms so they appear brighten and larger.
The rebated option is still very popular due to its more natural appearance and hassle free system and is available in a choice of popular designs such as the Pattern 10 and Shaker.
Create your own look in your home by opting for a door pair maker. This clever solutions is designed to work with any standard door, this allows for a harmonious look to be created throughout any property.
A door pair maker is simply a strip of timber that can be fitted to the edge of any internal door to create the desired effect. The pair makers allows for the creation of something truly special as it can be added to any of our internal door designs and styles offering many different permutations to choose from, including contemporary style doors like the Verona, Salerno and Forli.
The Easi-Frame System offers a flexible choice to make the most of any living space and has over 200 different variations based on the existing Worcester, Shaker 4 Light and Pattern 10 designs. However, this kit is available to use with any one of our internal Oak or White Primed doors of any width giving even more option to create the perfect room divider style. Use with 24" semi and 12" demi doors to create side panels that accentuate the solution further.
The Freefold is an entire room divider that allows for the complete transformation of a home by allowing one whole room to become two in a matter of seconds. The Freefold system when open fully to create a large single room is perfect for entertaining and then it becomes two rooms by closing system and creating a wall of stylish doors. The Freefold System works with any of our 24" Oak and White Primed doors allowing for a consistent look to be achieved in any home by matching it to standard internal doors within our range.
A stylish divider solution, the Easi-Slide uses a high quality track to allow any internal oak or white primed door to effortlessly glide across the system. Other than traditional door designs of Shaker 4 Light, Pattern 10 and Worcester glazed doors any door from our range can be used on this innovative system – allowing for a uniformed look to be achieved in any property.
This sliding door solution provides the choice of two, three and four door configurations. The Easi-Slide includes all the necessary equipment needed including matching mullions or strips to lock a door in place to become a sidelight.
Pocket Door Kits
Pocket doors are a simple solution that can open up space in a home, blending space, bringing in light and, when you need, creating privacy. Our pocket doors blend seamlessly into the door frame to provide you with a clean and innovative solution to managing your space.
Find Out More