Is your front door giving your home kerb appeal?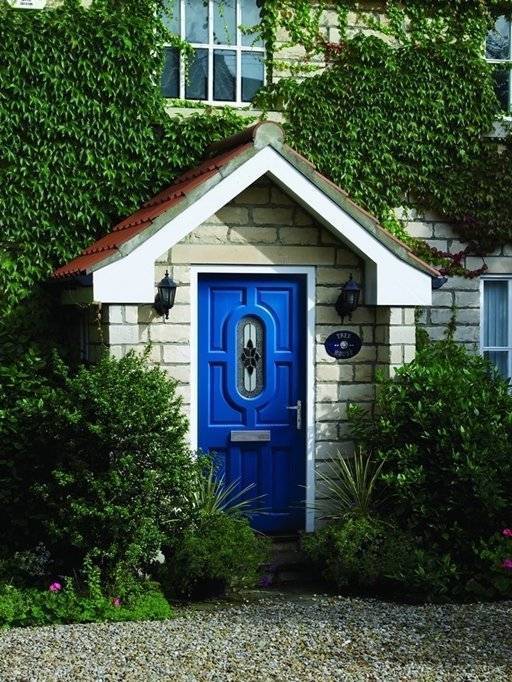 As the old proverb goes, first impressions are incredibly important, and the first impression to your house is your front door.
As the old proverb goes, first impressions are incredibly important, and the first impression to your house is your FRONT DOOR. Therefore, it makes perfect sense to ensure that your door is kept in good condition, to welcome guests to your house. Not only is it important to be well maintained, but also to be in-keeping with the style of the property.
Sometimes the front door can make a property more memorable than any other feature externally. Take, Number 10 Downing Street for example, the front door is known all around the world. The black, Colonial in design door has been replicated around the world numerous times. Even fictional front doors attract attention, the blue front door used in the film Notting Hill was auctioned off, in order to install a more anonymous entrance to deter tourists from the property.
So, if you're hoping that your house will make an impression – the front door definitely needs to make a splash. For example, think of the colour… What colour is the most appropriate? Which will elicit the right response from guests? Should it make a bold statement or should you opt for something a little more subtle?
Research shows that white is the most popular front door colour, whilst naturally stained or varnished finishes are the second most common choice, with black being in third.
Once the colour has been chosen, ensure that the door has been well maintained. Here are some top tips:
Immediately after removing the protective packaging you're your doors, you should apply the first coat of finish.
A minimum of three coats should be applied equally to all faces and edges to protect it from rot, warp, expand or shrink, including the top and bottom of the door and any grooved areas within the door design.
Use a 'High Build' tinted wood-stain or good quality exterior paint suitable for veneered doors, do not use thinned or mixed paints or stains.
To prolong the natural beauty of the door, regularly clean the surface with a damp cloth.
XL Joinery offer a comprehensive range of external and interior doors that will ensure that your property stands out from the rest.
Once your entrance door is sorted, there are more cost effective and EASY WAYS TO ADD KERB APPEAL TO YOUR HOME.