How to make an Entrance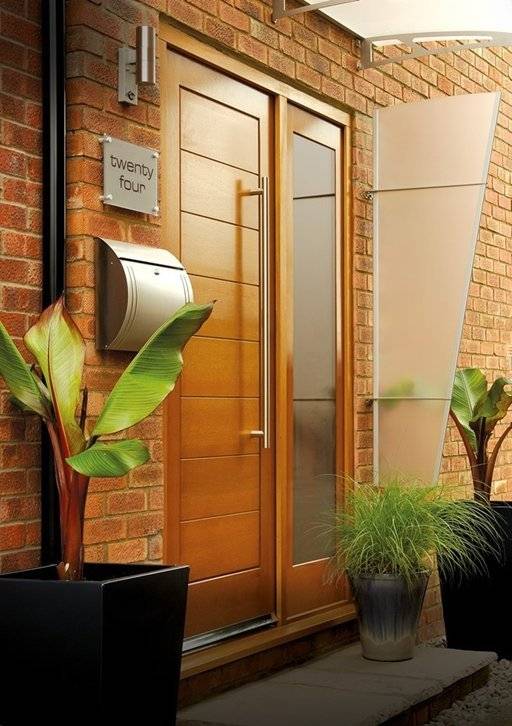 If you think your front door is all about its functionality then think again. A stunning Oak Front Doors can increase your kerb appeal and add your own unique style to your home.
The choice and finish of an external front door can express as much about the individuality of the home and its owner as the architecture. After all it's the first and last thing you see and making a good first impression counts; don't settle for the "just another door" look. Our experts here at XL Joinery have come up with four ways you can improve the aesthetics of your exterior home by simply refreshing the look of your front door.
1. Natural Timber External Oak Doors
Natural exterior wooden doors are increasingly popular at the moment and most people opt for External Oak Doors for their character and appeal over PVCu counterparts. Our collection of doors can cover anything from a Georgian home to a contemporary new build, our range has the breadth to satisfy all requirements.
You can also take the hassle out of installing an external door by choosing one of our new Pre-Finished Timber Doorsets which typically take half the time to fit than a typically door and frame.
2. Decorative or Obscure Glazed External Doors
Exterior glazed doors with decorative or obscure glass allows light to flow into your home and can help make a room appear more spacious, this is particularly useful if your front door opens straight into a hallway where lighting might be limited. If your entry door is attached to your front room, by choosing an external door with obscure or decorative glass it will continue to brighten up that room whilst maintaining your privacy.
3.  Designer Door Accents and Accessories
One of the hottest trends at the moment is adding designer door accessories or accents to your entryway to bring your home to life. Accents are often the finishing touches to your door that accentuate the look of your entryway and creates stunning kerb appeal. Accents can often be the most inexpensive way to achieve this, as it could be something as simple as plant arrangement or a doormat that complements your style. You can also decide to choose door furniture like handles, hinges and knockers that can make your front door a little more eye-catching.
4. Adding Colour to your Front Door
Adding a splash of colour to your front door is always going to be a popular choice as it creates a centrepiece to highlight a home's exterior colour scheme. When choosing the right colour for your front door, think of something that will be eye-catching and will accentuate but match the existing colour of your walls, trims, railings, tiles or even your chimney.
Your front door is one of the most noticeable parts of your home, especially people visiting or passing by. While it is probably on the top of your list when choosing an external front door that can ultimately protect your home from the elements and possible intruders, you do necessarily have to sacrifice its style. The XL Joinery collection of External Oak Doorsets utilise a number of security features including: Vectis locking system, Security hinges and a 5 way multi-point locking system; so you can rest assure your home is secure whilst looking great.
If you want to locate your local stockist and order any of our doors please contact us on 01924 350 500 or enquiries@xljoinery.co.uk