What's the difference between pre-finished and unfinished doors?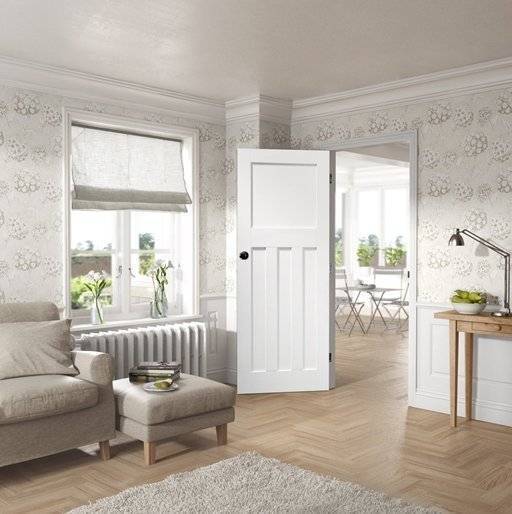 If you're in the market for new interior doors, you've probably come across the phrase 'pre-finished.' While it may seem obvious what this refers to, it's important to have all the facts and specifications to help you make the right decision when it comes to investing in new doors.
So, what's a pre-finished door and which option is best?
A pre-finished wooden door is exactly what you might think: a door that's been fully prepared for installation. This means painted, varnished, waxed or whatever your chosen finish is. With a pre-finished door, you can just pick your hardware and you're ready to go.
Because pre-finished doors are essentially ready to install, they're usually quicker and easier to deal with if your time is more limited. The main benefit of this is the convenience it offers over an unfinished door.
What is an unfinished door?
Once you know what a pre-finished door is, it's easy to work out what unfinished means in relation to doors. The phrase refers to a door that is intended to be finished by the customer. This option offers more versatility if you want to paint your doors a specific colour, for example, but the process is more difficult and time-consuming to complete as unfinished doors may need rubbing down or sanding first along with several coats of paint and a seal or top coat to finish.
Which one is right for me?
The decision often comes down to how much importance you place on customising your own doors along with practical considerations such as how much time you have and what the cost implications are. As with any door, there will be advantages and disadvantages so it's always worth weighing that up before you make that all-important purchase.