Three Steps to Replacing your Doors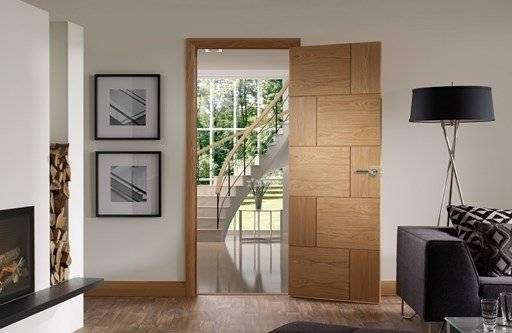 When choosing the new doors for your home it is imperative that they are also the right doors for your home, which is not always that easy.
That is why we handpick a wide range of doors in many styles and designs thus enabling us to offer you a vast range from which to choose from.
Step 1 Making your budget work for you
The first step is always to work out how much you can afford. Budgets can vary quite a lot and therefore working out your maximum spend allows you to focus your search better. Also look for ways to MAXIMISE YOUR BUDGET.
Step 2 The choice of doors that complement your home
Your home will already have its own existing decor, features and quirks and these should not be ignored. These should be used as a guide when considering what type of door styles will complement your home, not clash.
Also, the XL Joinery door collection of Oak, Pine and White Primed Doors have all been sourced from sustainably managed forests and are Chain of Custody certified.
Our collection is one of, if not the most comprehensive collection in the UK, and we have tried to cater for all home settings. Whether you are looking for traditional doors with raised mouldings and raised and fielded panels, or the more ultra-modern designs that feature long elegant lines or asymmetric curves our range covers all bases. When putting the range together, we put a lot of consideration to offering a great choice of complementary designs such as pre-glazed door designs in clear or obscure glass which come with toughened safety glass fitted as standard.
Step 3 Taking the appropriate measurements of your door opening
When measuring your frame, the height, width and depth are all important, but firstly measure whether the frame is square and true.
Follow these three steps to see if your frame is square:
Measure the frame diagonally from edge to edge on both sides to see if the measurements are the same and the frame is square
Next measure the width of the door opening across the top, middle and the bottom Use the largest of the three measurements as the guide to selecting the right door width
In order to measure the height of the door, take the measurement from the hinge side first. Then measure the height of the door opening from the lock side and finally the centre. Taking the largest of the three measurements.
Select a door that is either the right size or only slightly too big (please refer to trimming details on individual doors for guidance on what can be taken off a door). A poorly fitted door will cause any number of difficulties as the building responds to changing weather conditions. For more information visit How to measure a door correctly.
For the replacement of an external door, it is important to assess the door, frame and threshold for signs of wear and damage, as it could mean you require a new Doorset. Visit our range of External Oak Doorsets.
If you want to locate your local stockist and order any of our doors please contact us on 01924 350 500 or enquiries@xljoinery.co.uk