The top 10 questions on internal fire doors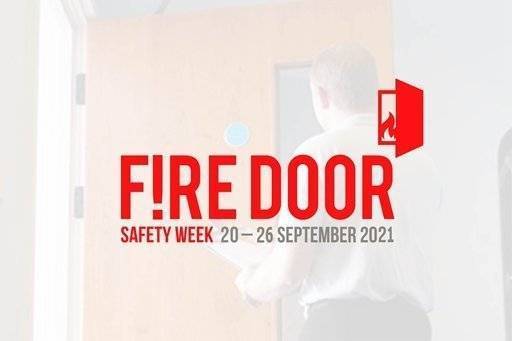 Supporting and raising awareness of Fire Door Safety Week 2021, here are XL Joinery's top 10 questions on internal fire doors.
"
The 10 top questions on internal fire doors
Our homes should be the place that we feel safest. Unfortunately there are around 37,000 house fires that occur in the UK every year. 92% were accidentally and most house fires occur when the occupants are asleep. Sadly, there are around 200 lives lost every year due to house fires.
Fire doors, (FD's), are now a legal requirement. Building regulations specify that flats that open onto a communal area shared with other tenants must have a door that is specifically designed and tested to withstand 30 minutes of fire. Fire doors save lives. There is no denying it.
Raising awareness in fire door safety is Fire Door Safety Week from 20th September – 27th September. With this in mind we have tried to answer some of the most commonly asked questions for fire door use and safety. If you can't find the answer you are looking for here, remember we have a technical helpline available for any further information or guidance on buying and fitting FD's.
Fire Door Terminology 
Any door that has been named a 'fire door' has been built with purpose to resist the devastating damage caused by fire. They have been officially certified through third party bodies where by the door is subjected to several rigorous tests to ensure the door will conform to the British standard of fire doors. 
FD30 fire doors have been tested to withstand fire and smoke for over 30 minutes where as FD60 fire doors can withstand fire and smoke for over an hour. 
1.
How do fire doors work? 
Fire doors work by blocking the path of an active fire and compartmentalising the building to slow the progress of the fire and to create a safer passage for people to escape the building. Restricting the fire to certain rooms or zones also helps the emergency services to fight the blaze.
2.
What is the role of intumescent strips?
Fire doors are fitted with intumescent strips in the grooves on every edge of the door or frame. When exposed to heat these strips begin to swell filling the gap between the door and the frame sealing the room stopping the spread of fire and minimising smoke inhalation. A drop seal is fitted to the bottom edge.
3.
Why fire doors need to be fitted correctly?
Poorly fitted fire doors don't save lives. Both FD30 fire doors and FD60 fire doors need to be fitted correctly for the intumescent strips to do their job. If they do not adequately seal the gap between the door, they will not stop the spread of fire for any substantial amount of time.
A poorly fitted fire door may only supply only a few 10-15 minutes of protection from a blaze and this could result in the loss of life. In essence a poorly fitted fire door or an open fire door, is just a fire!
4.
Who can install fire doors?
In theory, anyone can install a fire door, you don't require any formal training. However this is certainly not best practice and it is becoming widely recognised that FD's should be installed by certified and accredited installers who have received adequate training.
Although not a requirement to be accredited to fit a FD, there is an accreditation that can be under taken in order to give reassurance that the installer knows exactly how to fit the door to perform to the best of its ability.
5.
How to install FD30 and FD60's?
FD30's and FD60's must be installed in line with the certificate they are supplied with. This is essential to ensure the door operates correctly. It is vital to remember that fire doors are installed to save lives. Improper installation may result in them not functioning properly and therefor the loss of life.
6.
What does it cost to install a fire rated door?
This would depend entirely on the joiner who is fitting the door. We would highly suggest that you thoroughly research the tradesman who is undertaking the installation of the door to ensure it is as safe as it should be after installation.
7.
What are the reasons that fire doors stay shut? 
Fire doors must stay shut in order to operate the instrument strips. It is a legal requirement to ensure that fire doors are not wedged open. Wedging a fire door open could leave you suffering penalties as this is deemed as a risk to life.
8.
Can you paint fire doors? 
You can paint or stain a fire door without effecting the fire door rating. It is advised not to paint them excessively as to not thicken the door. It is also very important to remember that none of the hinges, handles or fire seals should never be painted. Care should also be taken when prepping the door for finishing not to remove too much of the surface area as this may also affect the way a fire door functions.
9.
Can you drill into a FD without violating a code? 
This question depends on the door. Some alterations may be approved within the fire doors 'Certifier Approval' documents (CF) and this must be very carefully checked by the installer. This information should be supplied with the door leaf along with the installation and maintenance instructions. For XL Joinery FD's, we can supply this on request.
10.
What are the UK fire door regulations?
British building regulations state that every door leading to a stair well, on a three storey or higher dwelling, including the ground floor, must be a fire door. If you have a garage attached to your house the door leading to the garage must also be a fire door. The above rule does not usually apply to toilets and bathrooms. In larger or multiple occupancy buildings some other doors may also need to be fire rated. Some extensions will also require fire doors. Your buildings inspector will be able to tell you which doors qualify.
Fire door regulations in new and existing buildings
Any new dwellings must conform to fire door regulations in order to be compliant. Existing buildings do not have to be brought up to standard however, if any structural work is being completed on the building such as an extension or conversion, the regulations would apply to the new building work.
For further information please see Building Regulations and Fire Doors (Approved Document B Fire Safety) or please contact XL Joinery on our techinal helpline 07000 785571.
XL Joinery internal fire doors
Be certain, be certified.
All XL Joinery internal fire doors and fire doorsets have imperative third party certification which confirms a fire door's integrity during a fire.
Third party certification is important because it proves that the fire door is fit for purpose and complies with fire door regulations. It also allows for full tracability throughout the supply chain.
Our fire door range covers most white primed, laminate and oak door styles.
Click to view our range of certified internal fire doors. 
"