Painting Interior doors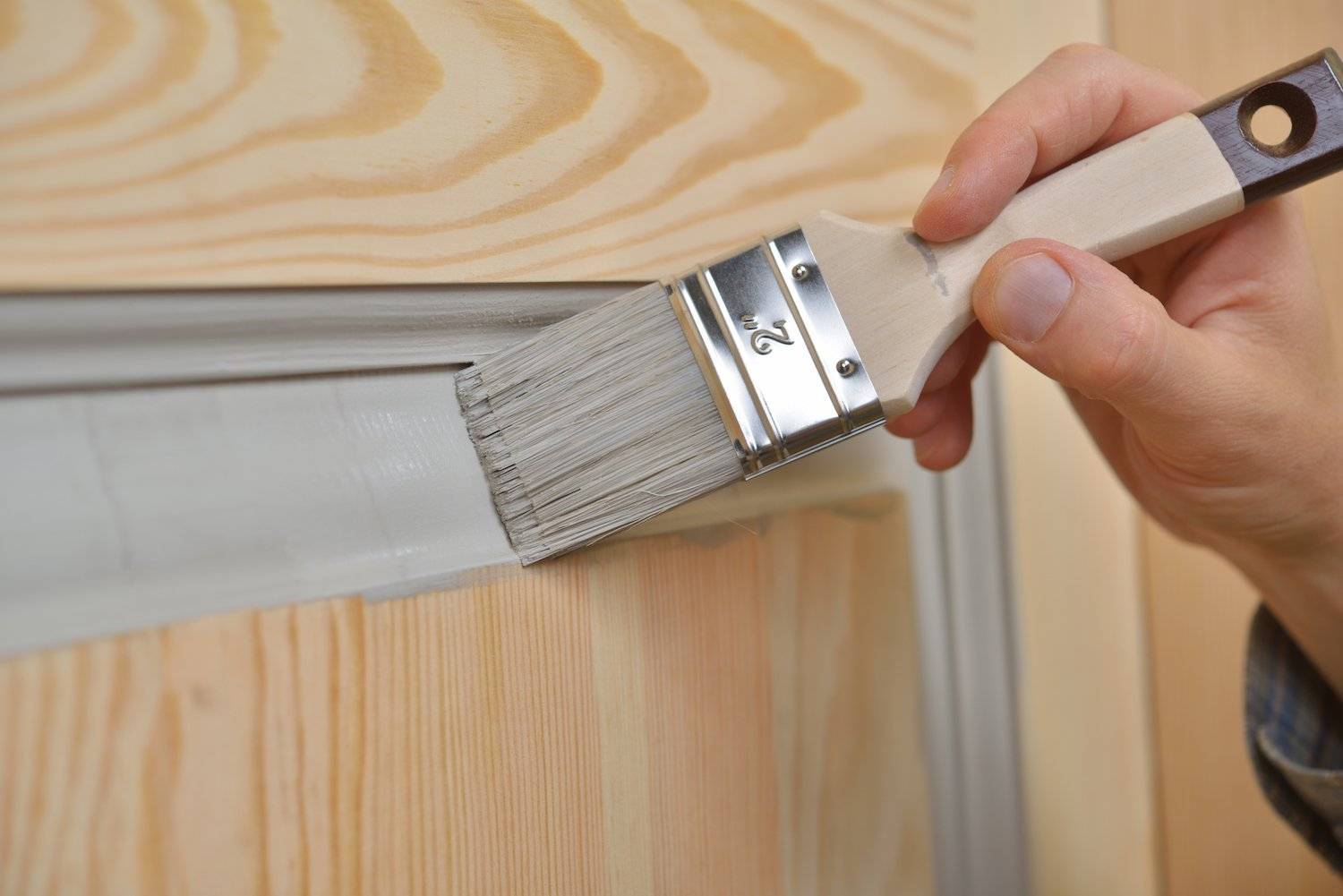 Most doors can be painted, whether you are using a stain or paint to finish your door. However, you want to make sure that the product you want to use is compatible with your door.
Painting Interior doors
Can you paint interior doors?
Most doors can be painted, whether you are using a stain or paint to finish your door. However, you want to make sure that the product you want to use is compatible with your door. If your door is from XL Joinery, you can call our dedicated technical helpline to ensure the product you are using is of high quality and will have no detrimental impact.
You must also ensure that your door has been fully prepared for final finishing. A well-prepped and finished door will last years longer than one that has not.
Did you know that some stains and paints can affect the manufacturer's warranty on your door, so it is always best to double-check before starting your DIY.  
Painting your internal doors is the perfect way to add character and personality to your home. You can also elevate your décor by your choice of finish.
What paint to use on interior doors?
Buy cheap, buy twice? It's a bit of a cliché, but there is some truth in the saying. No matter what kind of finish you are after, make sure to purchase high-quality paint; it will make a huge difference.
What's the advice from our paint expert? 
"When choosing an interior paint for doors, it is good practice to use a brand of good quality. Often, you will find that the cheaper or "budget" brands are of lesser viscosity and pigmentation. This can lead to difficulty when applying the paint and more inadequate coverage."
Using good quality paint can save time and money as you will achieve a good finish in a smaller number of coats.
Sheen levels can also play a part in choosing the correct paints. "By using a satin sheen, this will achieve a long-lasting finish which is also easy to clean and maintain." 
Ben Wayman, Spray Shop Manager. 
What kind of finish?
Understanding what kind of finish you desire is one of the most important steps of choosing your paint. The most common finishes are Matt, Satin, Eggshell & Gloss. These can be broken down even further within their categories, so it's essential to know where you want to start.
| Finish Name | Finish Description | Pros | Cons |
| --- | --- | --- | --- |
| Matt | Matt paint is dull in finish, there is a low sheen when this paint dries, typically between 2-10% A very contemporary choice. | Hides imperfections due to its velvety consistency.  It is the perfect paint for a contemporary finish. | Can be harder to maintain, Matt surfaces can be hard to keep clean and can scuff easily. |
| Gloss | High shine finish, the go to paint for doors and trim for many years. Typically providing a sheen level between 85-95%. | Very hard wearing and durable, easily cleaned and widely available. | Imperfections in finish and signs of wear and tear can be highly visible. |
| Satin | Somewhere between Matt and Gloss. Typically providing a sheen level of 20-30%. Making it a durable choice with a more contemporary finish. | Durable without that high gloss finish. | Satin paint can be hard to touch up and does not hide imperfections as well as matt finishes. |
| Eggshell | Eggshell has a more subtle sheen than satin finishes but is not as flat as a Matt paint. | Eggshell is much better at hiding imperfections than a satin or a gloss, Eggshell won't pick up as much dirt as a Matt paint. | Eggshell can be cleaned down but can also mark easily. |
What colour paint is suitable for your door? 
Traditionally white was the go-to paint colour for many homes and still is. New build builders are still opting for this finish for a light and open feel throughout the homes. Consistency is also easier to maintain throughout with a neutral finish, matching skirting and architrave across all rooms.
However, we see an uplift in coloured doors. Black and Grey doors are growing in popularity, and it's not hard to see why. The ever-growing 'Gatsby' trend has people looking for the bold and beautiful with interior design. Matching grey doors with bold mustard accents or black doors with beautifully aged gold handles are perfect examples of how door colour can elevate your home. Whatever your style, use your doors to accentuate your décor. Make your doors a feature and not an afterthought. You might be surprised by the difference it will make.
How to clean doors before painting
Any previously painted door will always need to be cleaned and sanded prior to any additional paint work. This step removes any grease or grime which may affect the adhesion of the paint to your wood work. The better prepared the surface the better your coverage and finish will be.
White primed and unfinished veneered doors do not require cleaning, go straight to 'How to prep interior doors'.
It is always advised to use sugar soap when preparing surfaces for painting. Sugar soap is relatively cheap. It's a mild detergent that is a favorite with painters and decorators. Sugar soap doesn't leave any kind of residue on the surface when it has been rinsed off. Even mild dish soap diluted down with warm water can cause residue to be left over.
We want to avoid anything on the surface which will affect the adhesion of the paint.
To use the sugar soap, dilute the liquid in warm water and wipe across the door with a clean sponge.
Apply a gentle pressure in any areas that need some extra attention.
Then, rinse the area again with clean water and a clean sponge.
Allow the area time to dry before moving onto prepping your door.
*Any area of the door that is going to be painted must be cleaned in this way.
How to prep interior doors
Now you have chosen your finish and colour it's time to prep for painting. The preparation of the door will differ from material and style. However, the main steps will be the same.
Step 1. Remove all the hardware from the door. Handles, locks and hinges. Place the door flat and clean the surface of the door as outlined above. This is one of the most important steps for preparation.
Step 2. Previously painted doors – Clean the door, make sure the surface of the door is clean and free of grease and grime. As stated above, sugar soap, warm water and a couple of clean cloths will do the job. Make sure your door is dry and free of any residue.
White primed and unfinished veneered doors – Make sure your door is dry and free of any residue.
Step 3. Check the surface of the door for any holes or cracks that need to be filled. Fill and sand the imperfections so they are undetectable by touch. This will give your door a beautiful smooth finish which is ideal for applying paint, a smooth surface means less chance of drips and an easier run off.
Step 4. Sand down, using a 240/320-grit sheet of sand paper give the entire door a thorough sand down. Make sure you are sanding any area of the door that will have a coat of paint on it. It is important to thoroughly sand all areas of the door. Use your hands to feel the surface to ensure there is a key for the paint to adhere to. This is called giving the door a 'key' and provides a suitable surface for the finish to adhere to. It is important that your chosen finish has something to stick to. By doing this you reduce the chance of the paint chipping off if knocked.
Step 5. Remove the dust. The worst thing for a work space is dust. Dust will clog your paint brushes, stick to wet paint and will ruin your finish. Keep your working area clean by removing as much of the dust as possible. You can use a dust brush after sanding to remove as many of the particles as possible. You can also use an ordinary hair dryer to blow away any of the finer dust bits. *Dust will clog your paint brushes, stick to wet paint and will ruin your finish. In order to avoid this, keep brushes wrapped and out of the way. Now your door is fully prepped, it's time to paint your door.
How to paint interior doors
Workspace temperature
Temperatures below 10 Degrees can affect the application of the paint. This is something to think about when painting in garages and outhouses that may not be heated.
What to use 
Synthetic bristles will work the best; it is always a good idea not to scrimp on your brushes and invest in good quality for the best finish possible. You will also need a foam roller and tray.
Paint order
Painters and decorators have a specific order to paint interior doors to avoid access runs and shut marks. Here is an example of that order using a colonial 6-panel door. We would suggest having a 1 inch and 2inch brush on hand for this entire job.
Start with the edges, no matter your door style. This is to stop paint collecting on the face of the sides of the door and creating a lump of paint; we want to do anything we can to try and avoid this.
Using your 1-inch brush, dip the bristles 1cm into your paint and tap the edges; starting in the middle, gently sweep your brush up and down the door, coating the sides in the paint.
When you get to the corners, always paint upwards to avoid paint pooling on the edges as this will also dry with a lip. All your hinge and latch cutouts should also be painted; this helps protect your door from moisture and ultimately warping. When you are satisfied that the edges of the door are adequately coated, you can use a damp cloth or kitchen towel on the face of the door to remove any excess paint.
Now it's time to start painting the face of the door.
Beginning with the panels labelled '1' on our diagram, these are the areas that are most susceptible to runs.
Using your 1-inch brush, start with the reassessed part of the panels. Pushing the bristles into the edges to cover the lips and grooves, then smooth out any drips that may dry lumpy. Go with the grain on the large flat part of the panels when the reassessed parts are covered. This will give the door the most even finish; repeat this step for all the panels. Tilt your brush as best you can to avoid getting any paint on the munnion section of the door.
The following sections are the mullions; use light strokes are used to distribute the paint across this section of the door. If you are going for a drastic colour change, don't panic if the first coat looks patchy, you will never get a brilliant finish the first time around. Ensure that any drips are caught as these will dry lumpy, double-check any areas that may act as a ledge for the wet wait as this may cause the door to losing finer detail. Try not to get any paint in the 3rd section where possible.
Following this, you need to move onto the 3rd section, the rails, again using light brushstrokes moving with the grain of the door. If your entry doesn't have accurate or faux grain, we have created this little diagram to show you the most efficient and practical direction to paint in.
Try to avoid leaving drips or runs on the edge of the door; these are difficult to rectify and will be liable to chipping when the door is hung.
Finally, move onto section 4, again taking care to avoid paint drips on the edges. Once fully covered, the door should be left to dry. Read the instructions on the back of your chosen finish, which will give you a curing time. During this time, you should keep any particles from the room where the door is drying. The paint will become tacky, and any particles will stick to the colour, and you will struggle to maintain a smooth finish.
When this side of the door is suitably dry, flip the door and mirror the same process on the other side and leave it to dry.
The second coat will be applied a little different. This time we are going to smooth out the paint with a roller. Still painting in your sections as named above, load your paintbrush up, brush the paint on and then gently smooth over with your roller. This step helps smooth out any brush strokes and completely coat the door for a consistent finish. If you are not getting the coverage you want after this step, you may have to compete for the 3rd coat of paint.
After all the wood areas have been suitably finished and allowed to dry, you can rehang your door and fit the hardware back on.
Do you paint both sides of the door?
If your door is new or just giving all your doors a freshen up, it is always recommended that both sides of the door, all edges and all cut outs, are fully coated. This prevents any moisture from penetrating the door, which could cause the door to bow.
It may be that you want one side of your door a bold statement colour but the other side to remain a traditional white. This is fine, as long as you are using the same paint but in different colours. Make sure to mask your door up using a low tack masking or decorators tape for a beautiful finish.
*Never use paint and a stain on the same door. These two substances can react with each other and ruin your doors. 
How do you paint a hollow core door?
The instructions given above can be used on both solid and hollow core interior doors. There isn't much difference in the door surfaces for the painting processes.
How long does it take to paint an interior door?
Many factors are involved when putting time on painting a door, for example, the size of the door and the dry time on the product you have chosen. Most doors would take the best part of a day to finish, maybe more depending on the time between coats and how many coats of paint are needed for the desired finish.
"