How to treat oak doors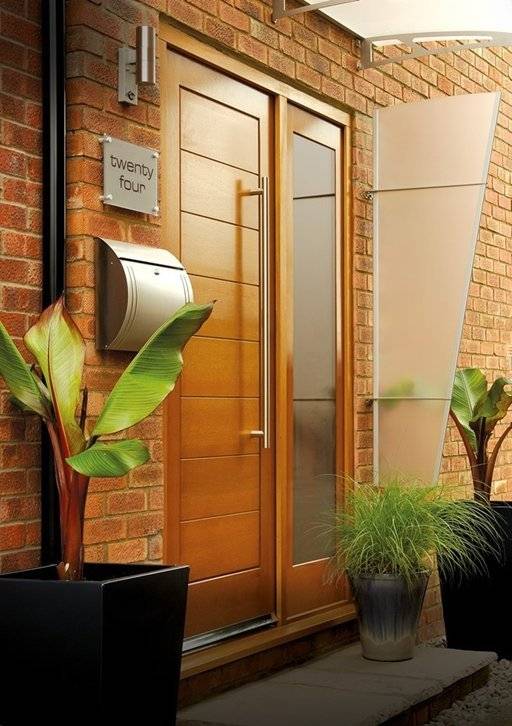 Looking to treat your oak doors? Read our step-by-step guide to ensure you treat your interior oak doors safely and correctly.
How to Treat Oak Doors
The difference in finishing between our white primed doors and oak doors is that you paint a white door, but you treat an oak door.
It is important that you choose a product that is compatible with your door. Some ingredients in varnishes and stains claim to be safe to use on oak doors but do in fact contain ingredients that decimate any adhesives used during the manufacturing process. Using these types of products on your oak door will also invalidate your manufacturer's warranty.
This is why it is best to make sure the treatment you have chosen is compatible.
If you are unsure you can always give us a call on our technical helpline, and we will be happy to advise.
What Do You Treat Oak Doors With?
Oak doors are made from a natural product and therefore must be treated with gentle stains and oils. Water based stains are the best kind for oak doors.
Make sure that it is a good quality stain from a reputable brand like Osmo. If you would prefer to treat your door using an oil, we would recommend either Osmo Door Oil 3060 or Osmo Door Oil 3033. We have carried out independent testing for these products and have seen no adverse effects.
How to Oil Oak Veneer Doors
Step 1 – Remove all the hardware from the door
Handles, locks and hinges. Place the door on a clean flat surface. This is one of the most important steps for preparation.
Step 2 – Clean the door
Make sure the surface of the door is clean and free of grease and grime. Sand down, using a 240 or 320-grit sheet of sandpaper give the entire door a thorough sand down.
Make sure you are sanding any area of the door that will have treatment on it. It is important to thoroughly sand all areas of the door. This is called giving the door a 'key' and provides a suitable surface for the finish to adhere to. It is important that your chosen finish has something to stick to.
Step 3 – Remove the dust
The worst thing for a work space is dust. Dust will clog your paint brushes and will ruin your finish.
Keep your working area clean by removing as much of the dust as possible. You can use a dust brush after sanding to remove as many of the particles as possible. You can also use an ordinary hair dryer to blow away any of the finer dust bits or vacuum to ensure the surface is ready to go.
Now your door is fully prepped, it's time to treat your door.
Step 4 – Door treatment
Using a flat brush or microfibre roller apply an even coat on the entire face and edges of the door. Making sure to paint with the grain and mop up any drips that may start to settle in the grooves of the door. Allow this side to dry in line with the manufacturer's instructions before flipping the door over and repeating steps 1 – 4 again.
Step 5 – Lightly sand
Allow the door to dry as per the manufacturer's instructions. Now your door has been thoroughly oiled you need to lightly sand the entire door before fully retreating as you did the first time.
*All areas of the door should be treated. This means under hinges and in handle cut outs. 
Can You Paint Oak Doors?
Yes, although if you are wanting a solid colour on your door you may be better purchasing a white primed door rather than an oak.
Oak absorbs paint so it would be a lot easier and a lot more cost effective to buy a white primed paint.
However, it depends on the look that you are trying to achieve as to which base door material is right for you.
How To Paint Oak Doors
Painting oak doors is a similar process to painting white primed doors.
For a full guide and more information on how to paint oak doors, please see our painting interior doors blog.
Frequently asked questions 
Do oak veneer doors need treating?
Yes oak veneer doors do need treating. Any exposed wood will attract moisture like a moth to a flame.
Moisture can be detrimental to your doors and will cause it to warp and swell. Failure to properly treat doors is the main reason doors fail.
Always follow your manufacturer's instructions when treating your oak doors, and if in doubt always double check.
How Do I Clean Oak Veneer Doors?
As previously mentioned, oak doors are made up of a natural product and moisture is your doors worst enemy. If your door is suitably treated with no exposed wood, you can clean your doors down with a lightly dampened cloth. Absolutely no harsh chemicals should ever be used.
What Varnish Should I Use On Oak Veneer Doors?
A good quality brand of a water-based varnish is suitable for oak veneered doors. They usually contain less ingredients than an oil based equivalent.
Oil based varnish has the tendency to interfere with the adhesives in the manufacturing process.
Can You Use Osmo Oil On Oak Veneer Doors? 
Yes. We have tested Osmo Door Oil 3060 & 3033 in house with no adverse effects.
It's very important to treat your door in the correct manner to ensure that it doesn't warp and to uphold the guarantee. If you are still unsure or would like some advice on treating and looking after your XL Joinery oak doors, please get in contact with us on 01924 350501 or email sales@xljoinery.co.uk.