How To Reduce Draught In Your Home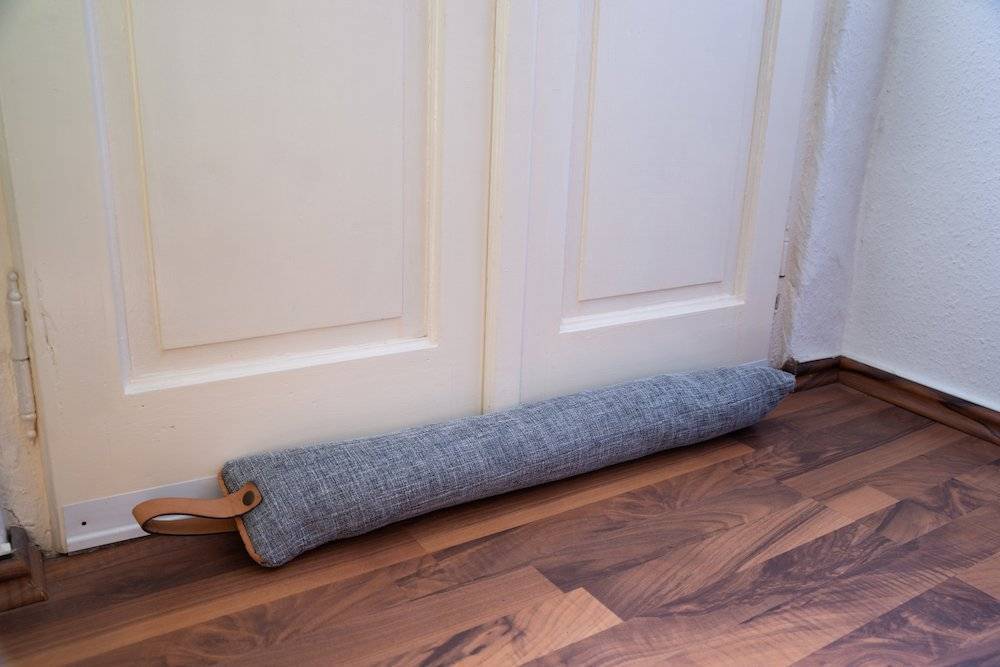 It might start small; a very slight breeze coming through your front door even when it's shut. In fact, you may not even notice at all if it's during the milder months. But as the nights get chillier, so does your home, and a draught will certainly make things worse.
So instead of popping on an extra pair of socks or reaching for the thermostat, it's time to sort that pesky draught in your home once and for all!
Draught Excluders
Although often only a temporary solution, draught excluders can go a long way in keeping the cold air out of your house if the problem is with poorly insulated doors. You can buy draught excluders in the majority of DIY shops and you can even make your own in a pinch!
Consider Sealing The Chimney
If you live in a house with a chimney, chances are this will be one of the main causes of draught in your home. After all, it's a free pass for the cool outdoor air to make its way into your home. If you don't ever use the chimney, it could be a good idea to ask a professional to seal it. This way, you're blocking the path of the cool air and massively reducing draughts.
However, if you don't want to commit to a permanent solution for your chimney, there are temporary options to keep draughts out when you're not using it such as a removable chimney balloon.
Insulate Your Loft
Many people assume that when they buy a house, the loft will be already adequately insulated; and while we'd hope this would be the case, the reality is often very different. If your loft's insulation is less than ideal, it's probably wise to take matters into your own hands; Wickes offer a handy guide on how to insulate a loft.
Replace Your Doors
If draughts are a persistent problem in your home, and the main culprit is your front or back door, then it's probably time for a replacement. Replacing your external doors may seem daunting, but it's pretty straightforward so long as you consult a professional. There are several options when it comes to both front and back doors including external oak doors, french doors, and more. Ultimately, though, it's important that whatever door you choose is high-quality; that way you'll be ensuring you're reducing draughts as much as possible.
Watch Out For Ventilation Issues
Of course, we all want to live in a pleasant, cosy home (and save money on energy bills while doing so!) and for that reason, it may be tempting to seal as much of your home as possible in order to keep the warmth in and the cold out.
However, according to Which? you mustn't seal kitchen and bathroom windows – the gaps will let out steam and reduce the risk of damp. Instead, seal the inner doors to these rooms, so that once the door is closed you know the warm air from the rest of the house isn't escaping.
The Conclusion
Ultimately, reducing draught in your home is essential if you're looking to save money on energy bills and keep your home warm and cosy.
In fact, draught-proofing around windows and doors could save you around £30 a year based on a typical gas-fuelled semi-detached property in England, Scotland or Wales.
If you're looking for more information on replacing your interior or exterior doors, contact us today to find out how we can help.