How to choose the right Internal Door Accessories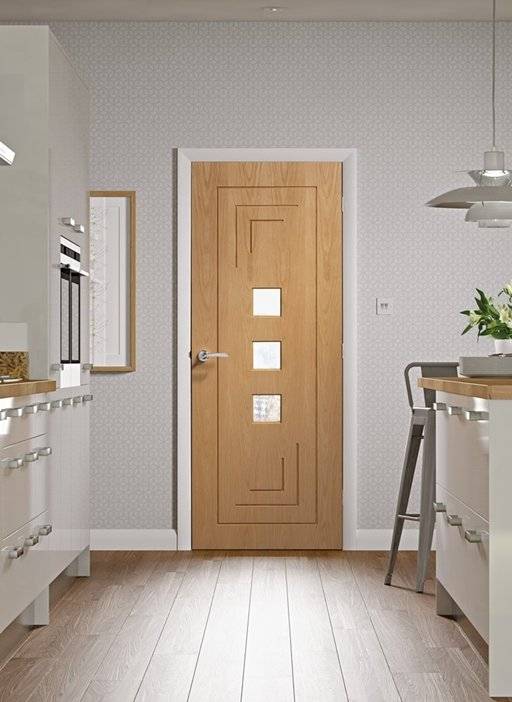 Here at XL Joinery we are proud of our high-quality products and our keen eye for detail. Our experts have therefore come up with a quick guide to help you to choose the right door accessories.
Door accessories may seem like the easiest choice in the world, serving only a functional purpose most people may not give them a second thought. But are you considering just what your internal door accessories are saying about your home? How door hardware looks can in actuality be just as important as the function at hand.
When decorating your home, both internally and externally, it is often the little finishing touches that speak louder than the overall look of a room. Why? Because they show that the person behind the decorating has a keen eye for detail and likes to ensure that everything is finished to a high standard.
So, where do you start on your door accessory quest? Here at XL Joinery, as a UK leading supplier of wooden doors and associated products, we are proud of our high-quality products and our keen eye for detail. For example, our own range INTERNAL DOOR HANDELS successfully combine style with practicality, with our Door Handle Packs including everything you need to fit a door in one box. Our experts have therefore come up with a quick guide to help you to choose the right door accessories:
Step one – Functionality
First things first, your door accessories do have a part to play, so establish what you purpose you need your door accessories for.
For external doors, you will probably want strong locks to ensure the safety of your home and there are many to choose from. From mortice locks, to key operated multi-point locking systems and deadlatches. Simply go to hardware stores and have a look at each lock and how it works, this will help you to decide which works best for you.
If you are looking for a simple way of securing your external doors, you may wish to opt for an XL Joinery COMPOSITE DOORSETS. The Composite Doorset comes with their own handles and provides years of hassle free performance.
For internal doors, you will need to be able to get in and out of a room easily, so decide whether a handle is what you are looking for, or if a door knob is more up your street. There is also the usual latch handle which can come in many different styles.
Hinges are also an integral part of any door movement and you can buy these to match the rest of the fixings on the doors. For example, if you opt for chrome, you can buy colour co-ordinated hinges to match.
Step Two – Colour scheme
As a rule of thumb, it is always wise to choose door fixings that match the fixtures and fittings in the room. For example, if you have gold lights with gold switches, gold door accessories would tie everything in together. Decide whether you like the traditional gold appearance, or are after something a little more modern, like chrome or stainless steel.
High quality metal fixings such as bronze, brass and stainless still will also last longer, as opposed to polished brass finishes, which are just the finish of the fixing, not the construction.
Step three – The decorative touch
If your home is relatively minimalist, reflect this in your door fixtures as going overboard with fancy handles will make it look out of touch with the rest of your home.
There are many designs available, including subtle twists on traditional looks, as well as elaborate engraving onto handles and knobs that fit in with period decor.
For front doors, decide how much you want your door to stand out from the rest of the street and choose your fixtures, such as door numbers, knocker and handle accordingly.
As with any form of decoration, the fixtures that you choose for the doors in your home are very much a matter of taste, and with a vast variety available, it is worth ensuring that you take into account every point in this guide, as changing them once they are fitted is both time and money consuming.
If you have been inspired to transform your external or internal doors, take a look at our wide array of FINISHING TOUCHES. If you require a quote for your products or want to find your local stockist to order any of our doors, please contact us on 01924 350 500 or generate your personalised quote on our website.
"