How Doors are Made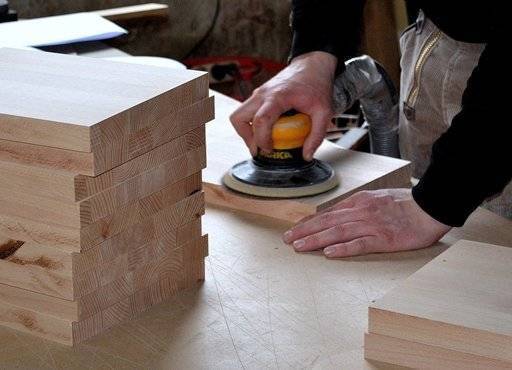 In this post we'd like to look at how XL Joinery go abut supplying some of the best quality interior and exterior doors in the UK.
"
In this post we'd like to look at how XL Joinery go abut supplying some of the best quality interior and exterior doors in the UK. We have an exhaustive process, established over many years of trading, which now runs like clockwork and enables us to provide top quality doors in an environmentally sound way.
Where the Wood is Sourced From
The material an internal door is made form is one of the most important aspects of how it looks, feels and works. To put it simply, a solid engineered wood door is by far the best way to go. They have a weight and longevity to them which is impossible to replicate with any other material. And while there may be cheaper options available, they simply will not have the look, feel or texture of real wood.
The wood for our doors comes from all over the world. Quality is one thing, but just as important to us is how responsibly sourced the wood is. We ensure that the wood for every single one of our doors is certified by one or more of the following: EUTR, FLEGT and occasionally SVLK.
By adhering to these standards, we can minimise our impact on the planet while still being able to provide some of the finest quality doors available.
How XL Make a Door
We consider ourselves to be one of the finest door suppliers in the UK. This means that nothing leaves our head office that we are not 100% satisfied with. This entails finishing each and every door by hand. Finishing the door entails sanding, painting and construction of the door frame.
We've found that it's the little touches which have set our doors apart over time. We sand and paint each door by hand; each step is carried out by technicians who have years of practice, and so are able to carry out their work to the highest of standards.
When constructing the door frames we use only the heaviest duty screws, to make sure that hardware coming lose is not something you have to worry about. We also stain the frame before hardware is installed to ensure longevity and use a 3-point locking system on our external doors as standard. Not only is this more secure but it pulls the door closed at the top, middle and bottom evenly, which means the door closes much flusher and better protects against the elements.
We know that installing doors can be tricky, and if they are being used on a new build then there is a greater chance they may get some scrapes and dings as the workforce installs them. Which is why we supply each of our doors with a touch-up kit, with the matching paint for your door so it can be spruced up to look like new.
Are Made to Measure Doors Different?
Just like doors, not all houses are created equal. Some are short and squat, others are tall and thin. Then there's the old and wonky ones. Accordingly, the doors in the house will be odd shapes and sizes, and an off the peg door just won't fit right.
There's always an element of trimming, shaving and shaping when fitting a new door to get that perfect fit. But some door frames are beyond hope, and need a fully made-to-measure door to work.
Offering a made to measure door isn't unique to XL Joinery, but the quality of the work that we provide, and the range of doors that we offer our made-to-measure service on is industry leading.
From start to finish, your door will be unique to you. The first step is for us to talk about your project and what sizes you need your door to be. From this we will create a CAD design, once approved we manufacture your made to measure doors.
Aside from these 3 steps, our made to measure doors go through the exact same manufacturing process as our other internal doors.
Environmental Focus
The subject of the environment, and being environmentally conscious is more important now than it has ever been. A short while ago XL Joinery had a huge push to become carbon neutral. We are conscious of the impact our craft has on the world, and are keen to minimise this impact and give back what we can.
Along with planting trees, we support projects in countries such as Chile and Uganda, which offer employment and fresh drinking water to their rural communities.
Our environmental focus goes beyond this, however, along with trying to change this outside of XL, we are working hard to change them within. Along with introducing energy saving measures internally, we are slowly changing our fleet of vehicles to electric and along with being carbon neutral, are actively reducing our emissions.
Our Accreditations
Of course, we want to be the best at what we do as a point of pride, so we strive to hit certain standards every single day. But we appreciate us looking at our own work and being satisfied might not be enough for the end user. So, to adequately demonstrate our abilities we have worked hard gain a number of accreditations.
Some of these accreditations pertain to general standards of operation, such as:
ISO 9001 Accredited
ISO 14001 Accredited
CE Compliant Products
Others pertain specifically to our trade and industry:
Guild of Architectural Ironmongers
Building Regulations Compliant
Guild of Master Craftsmen Member
Builders Merchants Federation
While we don't define ourselves by these accreditations, they do go some way to helping bolster our philosophy of quality and craftsmanship above all things.
You can find out a bit more about how we source, manufacture and ship our doors in this factory tour from Skill Builder.
"