4 Ways To Make Your New House A Home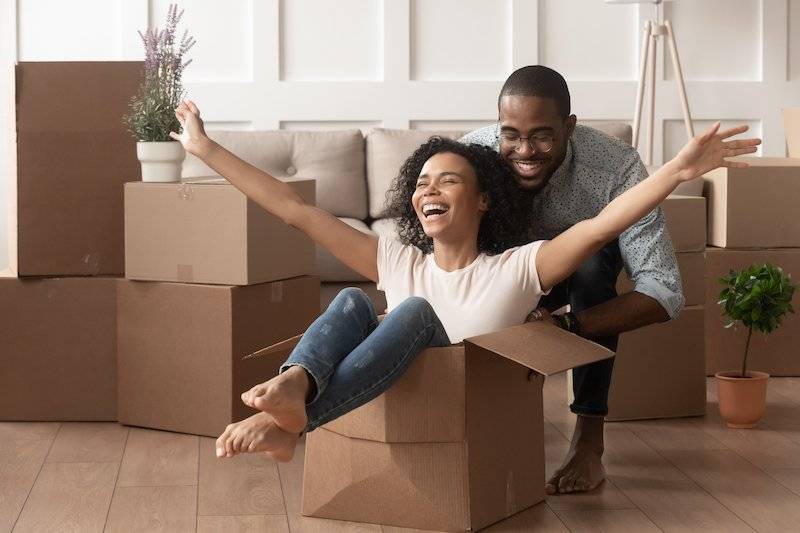 So you've taken the plunge: you're finally moving into your dream home. You've packed up what feels like your whole life, you've added some final images to your 'home inspo' Pinterest board, and you're ready to go!
When you pick up the keys and step into your new home, you genuinely couldn't be more excited.
It's probably a shock then, that after the initial anticipation wears off, you feel a little flat. Not unhappy, not miserable, but perhaps a little disappointed that your new home doesn't really feel like your new home.
It doesn't have to feel like this for long though! Here, we'll share our top tips for making your new house a home.
Find Your Signature Scent
Studies show that 75% of emotions are triggered by smell which is linked to pleasure, well-being, emotion and memory. It should, therefore, come as no surprise that the smell of your new home can have a huge impact on your mood.
When you're moving into a new home, the chances of it smelling exactly how you'd like are low. This could be down to the previous owner's choices in scent, or perhaps you've bought a new build and it just smells a little…impersonal.
Either way, one of the first things we'd recommend to make your new house feel like a home is to find your signature scent. This could be in the form of candles, reed diffusers, or air fresheners, and could be a smell you enjoyed in your previous home, or an entirely new smell you love.
Don't Be Afraid Of Using Colour
We know, it's easy to get stuck in the cycle of grey, white, and beige! But trust us – stepping out of your comfort zone and getting familiar with bright colours can be much more beneficial than you may think!
If you're still sceptical, we suggest starting small with some bold pops of your favourite colours here and there. Then, as you begin to add more and more personality into your new home and it starts to feel more like yours, we're pretty certain you won't want to stop there!
If you're eager to carry on with colour but don't know where to go next, there are so many unique ways to use colour to add personality to your new home. Take your interior doors, for example, you're probably thinking there's not much you can do to make them your own, right?
You'd be surprised!
There are so many colour options for your doors that can really turn your house into a home. From stylish greys to bold reds to calming blues, making your interior doors personal to you and your space can go a long way in adding personality to your home.
Don't Forget The Finishing Touches
So you've done it, you've made your new house feel much more like a home, but something still doesn't feel right? You're likely missing those all-important finishing touches!
While it can be easy to underestimate the impact of personal touches such as family photos, your favourite candles, and trinkets, these all build up and make your new home feel like it's truly yours.
Experiment With Lighting
Let's face it, a house is never going to feel like a home if it's filled with cool, harsh lighting!
In order to give your home a welcoming, cosy feel, we'd recommend experimenting with different lighting until you create the effect that feels right for you. Think lamps, overhead lights, spotlights, and other sources of light.
It's also important to note that the placement and intensity of your lighting can truly make or break the atmosphere of your home so choose wisely and don't be frightened of changing things around to make them work for you!
The Conclusion
There really are so many ways to make your new house feel like a home. From finding your signature scent to remembering those all-important finishing touches, through following our handy tips, you'll be feeling at home in no time!
If you're looking for the perfect internal or external door to help make your new home unique to you, contact us today to find out how we can help.