4 Interior Design Pitfalls And How To Avoid Them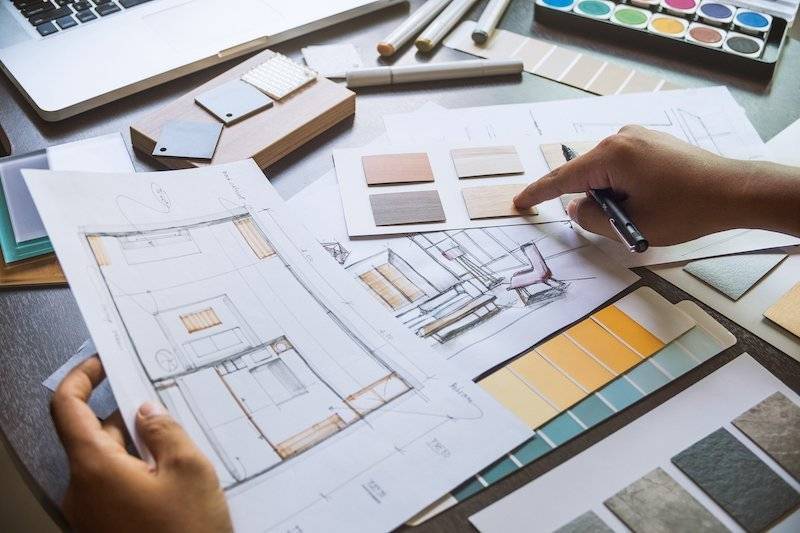 Whether you've just bought a new house and are eager to make it your own, or you're looking to spruce up your living space, there are a few interior design traps that are super easy to get caught up in. From following the latest trends to getting caught up in a lighting disaster, we'll talk through four interior design pitfalls and how to avoid them!
Following Trends
Let's imagine you're scrolling through social media and you see the most gorgeous living room design. Now, let's imagine you keep scrolling and there it is again, and again, and again!
By now, you're probably thinking to yourself 'surely this is the way to go – if everyone is styling their living rooms like this, then I should design mine the same way, right?'
Well, that depends.
While the latest trends can certainly look good on your Instagram feed, there are a few questions you should be asking before you take the plunge for your own home:
Is this trend more of a timeless design? As in something that never really goes out of style?
Do I truly love the design, and am I likely to love it in years to come?
If other people suddenly change their home designs, will I still love my design? Can I afford to change it if I don't?
If the answer to any or all of these questions is no, then it's probably not a good idea to style your home based on the latest trends.
Poor Lighting
It's a little known fact that lighting can truly make or break your interior design. When you've spent a whole lot of time and effort on designing your dream living space, the last thing you want is garish lighting ruining things!
This doesn't have to be the case, however. Each room likely needs different lighting based on the space, circumstance, and mood. For example, while warm, low lighting may be perfect in the kitchen during a romantic dinner – you're going to want something much brighter while you're cooking!
There are a number of ways to get around this including dimmer switches, unique feature lighting pieces, as well as cosy lamps. As a general rule of thumb, it's usually a good idea to have more than one light fixture in each room; that way, you'll be able to control the lighting to suit.
Another way of adding light to your space, which can dramatically change the aura or a room, is by replacing a standard slab door to a glazed door. This will let the light shine from one room to another and will make the space a brightwer, more enjoyable place to be.
Impulse Buying
Whether it's buying paint that looked oh-so-elegant in the tin, only to discover it's an awful shade of orange, or perhaps you've bought a piece of furniture before realising it's too big to even get through the door!
When it comes to interior design, impulse buying is one of the worst things you can do. It's incredibly important to plan all designs and styling ahead of time. This way, you're much more likely to be happy with your purchase rather than spending money on something you regret!
Not Being Mindful Of Scale
Another factor that tends to be overlooked in interior design is just how important being mindful of scale is. Let's say you're looking for a new rug for your small living room, you'll probably be conscious not to get anything too big, for the risk of it making the room look smaller.
However, the truth is quite the opposite. In fact, a smaller rug could actually shrink the room. You'll want to cover as much space as possible with your new rug, this way, you're opening up the room and making use of the space you have.
The Conclusion
To conclude, while it's easy to fall into the trap of these interior design pitfalls, by following the tips and advice we've discussed, you'll be well on your way to a well-designed home you're proud to show off. If you're looking for something to transform your living space, our stunning range of internal oak doors are the perfect choice to give that sophisticated 'wow' factor. If you'd like to find out more about our range of premium wooden doors, contact us today.